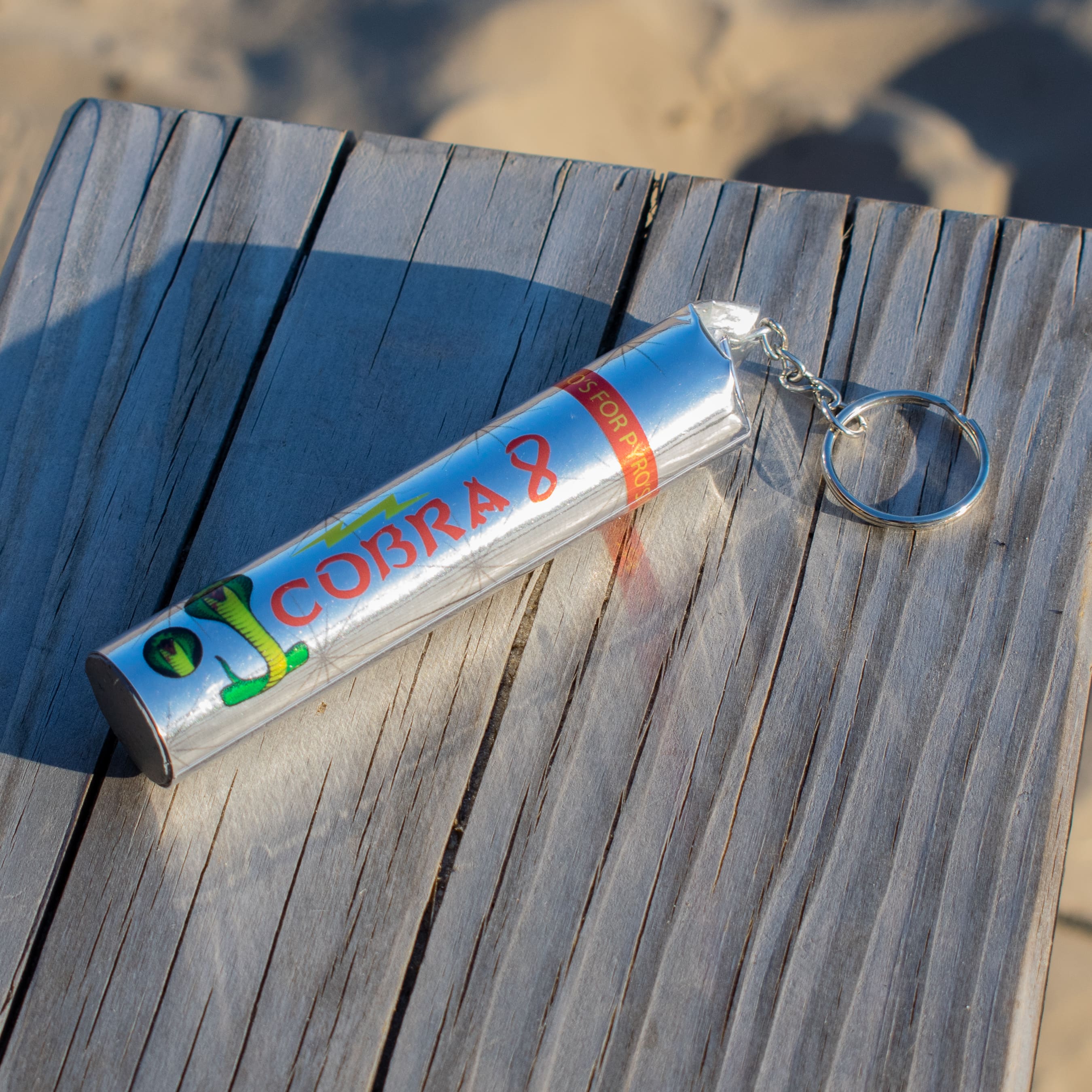 Cobra 8 Beta - Keyring
Handmade, this keyring is finished with a printed high gloss chrome high-cast vinyl. A one of a kind! The bottom is finished with light grey waterproof paint. To complete your keyring collection update! Literally using it as a keyring is at your own risk.
Handmade, with a shiny finish.

Wrapped with printed chrome vinyl (high-quality).

Size without ring: 110x22x22mm



This product is meant for decoration. Not a real firework.
Related Products