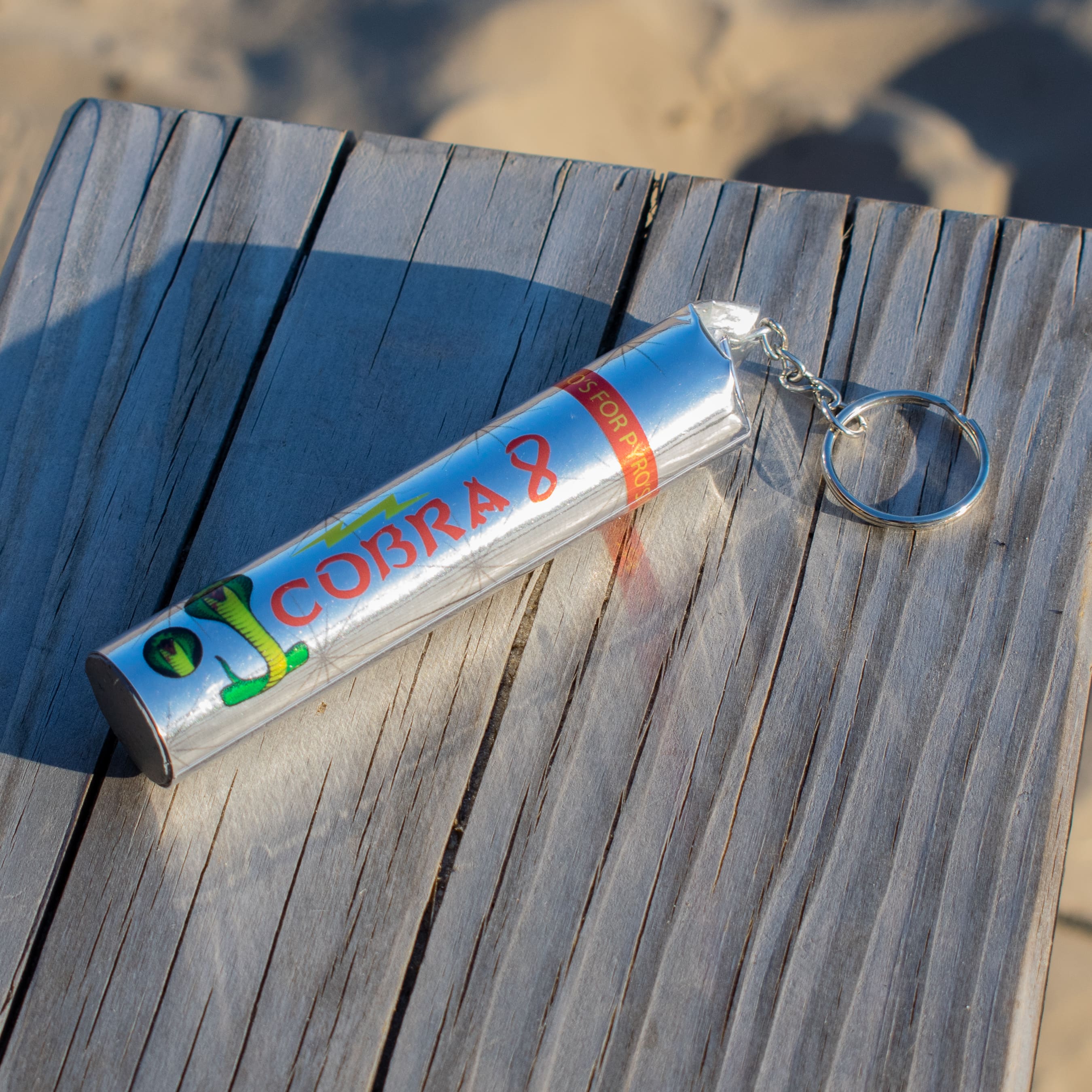 Cobra 8 - Keyring
Handmade, this keyring is finished with a printed high gloss chrome high-cast vinyl. A one of a kind! Scaled perfectly to the original To complete your keyring collection update! Literally using it as a keyring is alway at your own risk.
Handmade, with an extra shiny finish.

Wrapped with printed chrome vinyl (high-quality).

Size without ring: 110x22x22mm



This product is handmade and intended for decoration only. All products in this category do not contain any chemicals or powders, also known as replicas. These are not real fireworks!
Related Products