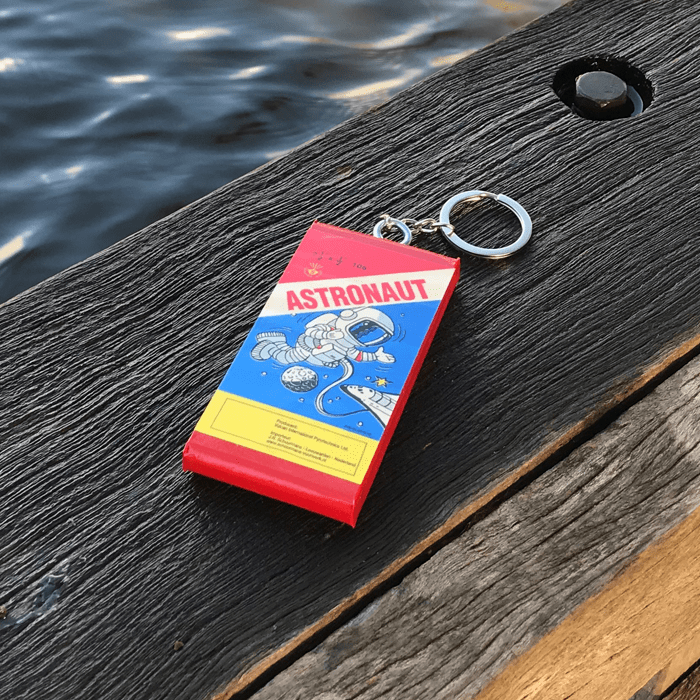 Astronaut Firecracker Pack - Keyring
Handmade, back in stock! This Astronaut keyring is made of hard PVC plastic. Finished with a high-cast red vinyl and finished with a vinyl print on the front. Literally using it as a keyring is at your own risk.
Size without the ring: 95x45x10mm

This product is meant for decoration. Not a real firework.


Related Products
Tags: astronaut, dummy keyring, boller